#FFFFFF
James is a long-time Grandview Estates resident and newest GERWCD board member. James owes this web admin his Bio to replace this lame description of his background.
Charles H.  Bucknam drafted the original petition to form GERWCD and has been appointed to serve as Director by the District Court since inception.  Director Bucknam currently serves as Vice Chair of GERWCD and Small Water District Director Seat 1 and as Vice Chair on the Rural Water Authority of Douglas County where he was a charter signatory.  Director Bucknam is an Analytical Chemist, has represented GERWCD as a Water Expert and is part time consultant with "Au" in Grandview Estates.  Director Bucknam is Trustee for the Bucknam-Hill Family Trust on Third Street.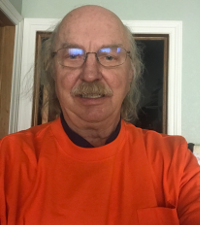 Terry and his family became Grandview Estates residents in 2015 after moving to Parker from the Chicago area in 2000. He became a GERWCD board member in January 2018 and currently serves as its secretary. 
Terry McDonald is also the Vice President of the Colorado Early Colleges Governing Board and has been a CEC Parker representative on the Board since 2015, elected to serve until 2021. You can learn more about Terry McDonald on his LinkedIn Profile.